Our School uniform plays an integral role in students feeling a sense of belonging, while creating a strong sense of identity, pride and solidarity among the School community. It is expected that students take pride in their appearance at all times, on and off campus.
The Clothing Shop offers an exclusive range of new and second-hand Bunbury Cathedral Grammar School uniform articles. The Clothing Shop is located on campus, as part of the Eric Speed Early Childhood Centre. The entrance is accessible via Speed Retreat (off Jenour Court). Download the map here.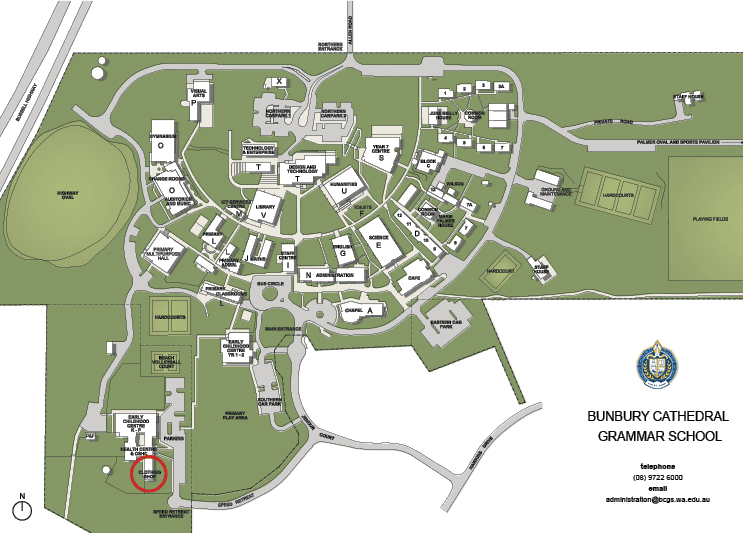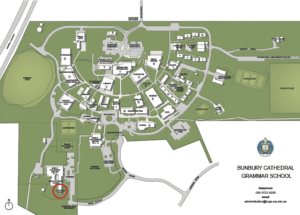 The uniform requirements for all students can be found on the Clothing List. The School has a summer and winter uniform for boys and girls. Summer uniforms are worn during Terms 1 and 4 and winter uniforms are worn during Terms 2 and 3.
The shop accepts My Student Account (MSA), Visa, Mastercard, and EFTPOS.
Operating Hours
During the School Terms, the Clothing Shop is open at the below times.
| | |
| --- | --- |
| Mondays | 12.30pm to 4.30pm |
| Wednesdays | 8.00am to 10.30am |
| Thursdays | 12.30pm to 4.30pm |
January Operating Hours
New families are invited to book an appointment via our online booking form here.
Current families are invited to purchase uniform at the below times:
| | |
| --- | --- |
| Monday, 22 January | 10.00am to 3.00pm |
| Wednesday, 24 January | 10.00am to 3.00pm |
| Monday, 29 January | 10.00am to 3.00pm |
No second-hand uniforms will be accepted during the January operating hours.
Second-hand Uniforms
A great range of quality, second-hand uniforms are available to purchase from the Clothing Shop. Second-hand clothing is sold on behalf of current and former parents of the school, in accordance with the following conditions:
All clothing drop offs MUST include a completed copy of the Second Hand Clothing Sales Form.
For sanitary reasons, bathers, hats, socks or tights, bags and hair accessories will not be accepted by the Clothing Shop for sale as sold as second-hand articles.
Conditions of sale:
Only currently listed uniform items can be consigned and sold.
All garments must bear the current school logo.
All items must be freshly laundered, ironed and on individual hangers or folded neatly.
All items must be free of stains including collars and underarms, tears, rips and pet hair. Items too worn or altered / mended incorrectly will not be accepted.
All items must have all buttons & zips, and be functional.
Blazers must be dry cleaned, with tags attached.
Acceptance of uniforms is at the discretion of the Clothing Shop Manager.
Garments deemed unsuitable for sale will be donated (or disposed of).
Accepted garments that remain unsold for one year will be donated (or disposed of). Parents who wish to collect their unsold items at the end of this period should indicate this on the Second Hand Clothing Sale Form.
Donation/disposal of garments is at the discretion of the Clothing Shop Manager.
P&F Merchandise
The Parents & Friends' Association offers a variety of School merchandise. All items are available from the Clothing Shop.
Online Ordering
Parents can select to order uniform items online, and nominate if these will be collected in person at the Clothing shop, or request to have them delivered to Primary or Secondary administration for collection by the student. Online ordering of uniform items is available via My Student Account. Please select the Clothing Shop when you access My Student Account.
Contact
Contact the Clothing Shop on (08) 9722 6165 or email uniforms@bcgs.wa.edu.au