The below are items that can be purchased in recognition of the School's 50 Year Anniversary.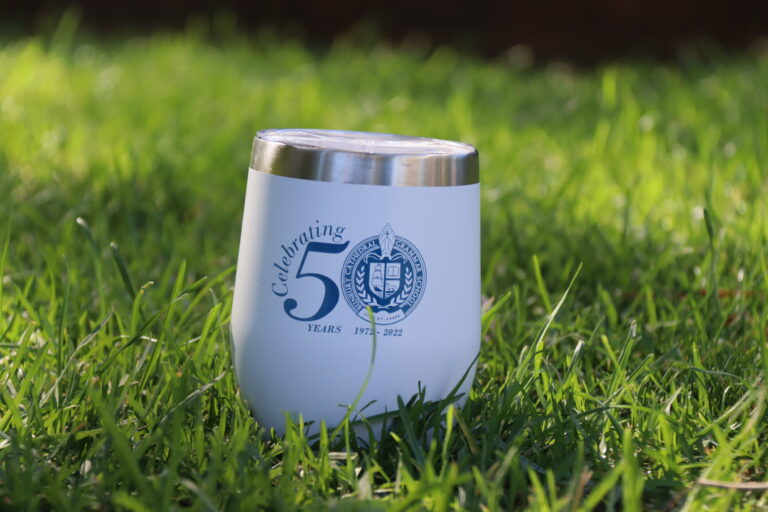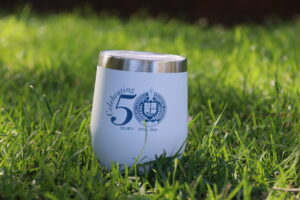 Coffee Cup
350ml stainless steel egg-shaped wine and coffee cup, with a BPA free push-seal lid, decorated with 50 Year Anniversary School logo.
Price: $ 15.00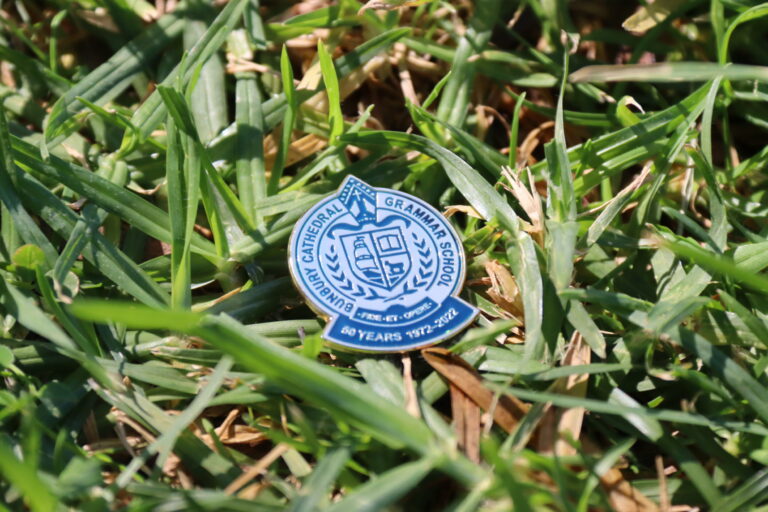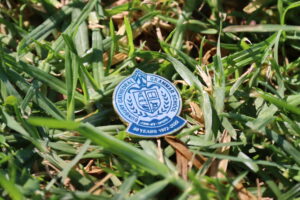 Lapel Pin
25mm x 20mm butterfly clutch lapel pin featuring School crest and 50 Year Anniversary dates (1972-2022).
Price: $ 4.00
These items are available for purchase from the School's Clothing Shop or over the phone by calling Mrs Kym Ashby on (08) 9722 6017. Postage can be arranged.
The Clothing Shop is located on campus, as part of the Eric Speed Early Childhood Centre. The entrance is accessible via Speed Retreat (off Jenour Court). During the School Terms, the Clothing Shop is open at the below times.
Mondays: 12.30pm to 4.30pm
Wednesdays: 8.00am to 10.30am
Thursdays: 12.30pm to 4.30pm