The below are items that can be purchased in recognition of the School's 50 Year Anniversary.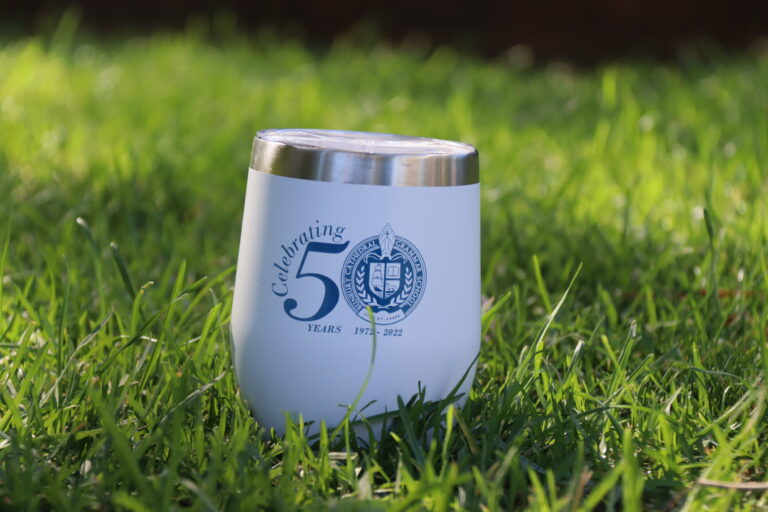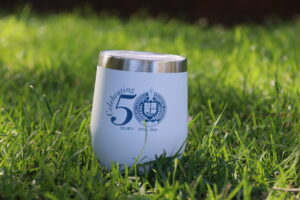 Coffee Cup
350ml stainless steel egg-shaped wine and coffee cup, with a BPA free push-seal lid, decorated with 50 Year Anniversary School logo.
Price: $ 15.00 (can also be purchased in a package with wine, coasters and book- see below)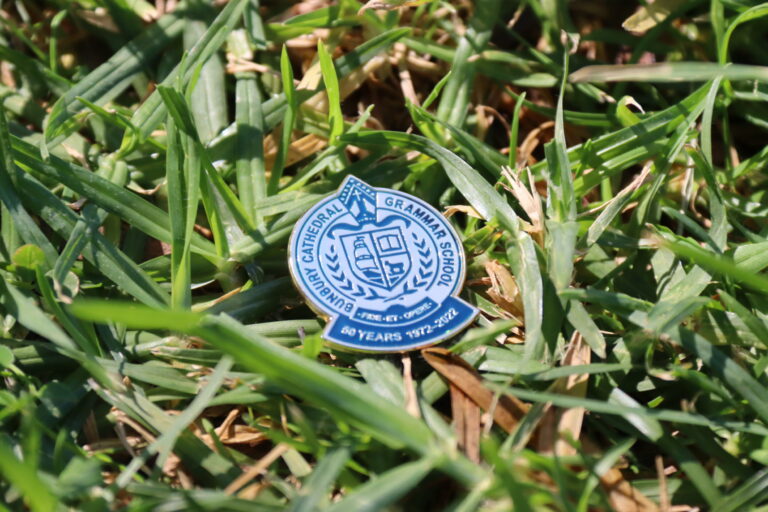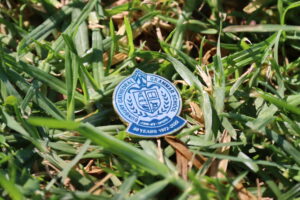 Lapel Pin
25mm x 20mm butterfly clutch lapel pin featuring School crest and 50 Year Anniversary dates (1972-2022).
Price: $ 4.00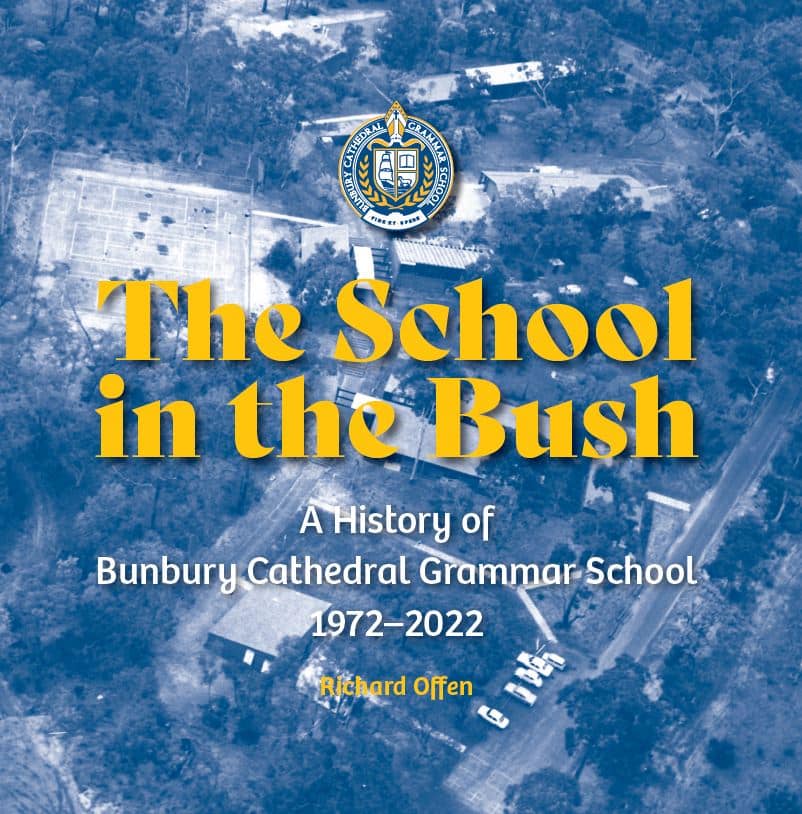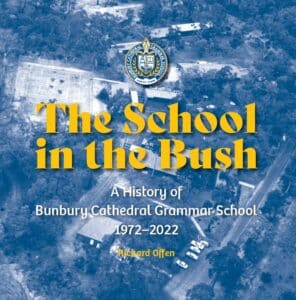 The School in the Bush – A History of Bunbury Cathedral Grammar School 1972-2002
The School has worked with author and historian, Richard Offen, to compile a history of the School, celebrating many of the significant events and people that have helped to shape our School. This 128 page, hard cover book is a beautiful publication and will be a treasured keepsake for many years to come. LIMITED NUMBERS AVAILABLE
Price: $75
Package: Anniversary Book and Coffee/Wine Cup: $80 (save $10)


Coasters
Our Year 12 Design students have designed these beautiful acrylic coasters, paying tribute to our natural environment.
Price: $8 each or a set of 4 for $32
Package: Set of 4 coasters and Coffee/Wine Cup: $40 (save $7)
These items are available for purchase from the School's Finance Office or Clothing Shop.
Anniversary Wine
The School has also released Anniversary Wine which is available for pre-order. The wine can be purchased as single, 6 or dozen bottles and can be packaged with the coffee/wine cup.  Click here to place your pre-order today.