I would like to start by introducing myself, my name is Logan Lubcke, and I am excited and honoured to be your Head Boarder for 2021. I come from the farming community of Darkan, where I  have lived my whole life on our farm Bundara. I started at Grammar in 2016 as a Year 7 student. It was a bustling community in the boarding house, with people coming from all over the place. It was a good start with great unit leader mentors who helped us adjust to boarding in a fair manner, It was also good to have a core group of six boys my age who all got along well. I remember the year 12 Boarders of that year – they were legends!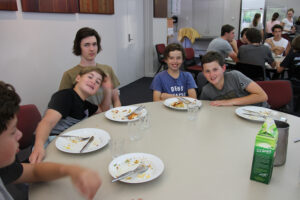 They spoke to us at dinner time all about boarding and even joked with us (pretty cool I reckon when you are a little Year 7 kid from Darkan). I got right into sport playing Cricket and Footy with all my new mates and everything was good. Mr Ken Taylor, the previous Head of Boarding also played a major role in making me feel welcome, chatting to us most mornings about what had been happening and just generally being a good bloke.
Bunbury Grammar Boarding has become a second home for me from living with all of my mates, the weekend outings, the boarding buses to sport, medical appointments, the quiz nights, socials, meals, beach buses, prep, gym, fire drills, Christmas dinners and everything in between.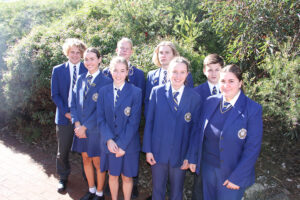 I was given many opportunities as a boarder with trips to Adventure world, AFL games, Busselton, Wagin Woolorama, golf driving ranges, Fremantle Markets and many more. Most of these outings are discussed with the Boarding Executive (group of students voted by peers) on a weekly basis. The Boarding Executive gives students a voice in boarding plus a bit of leadership. I was lucky enough to be on it in Year 8, and that was an indication that I had fit in well with the boarding community.
Being at Bunbury Grammar I have had so many amazing opportunities; playing cricket every weekend in summer, Outward Bound, school balls, after school woodwork (which is one of my favourites) and also the School China trip in 2017.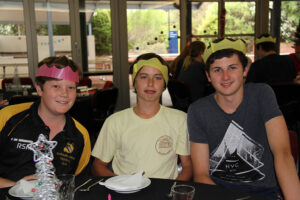 The best opportunity I have ever had at Bunbury Grammar was the UK Cricket tour in 2019. A once in a lifetime trip with all your mates and family traveling the UK playing, watching and breathing cricket plus a bit of site seeing. It was amazing thanks to our Sports Co-ordinator and friend, Mr Jason Reid.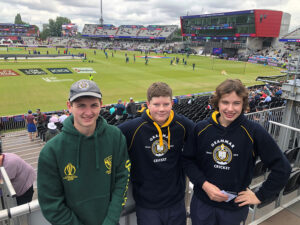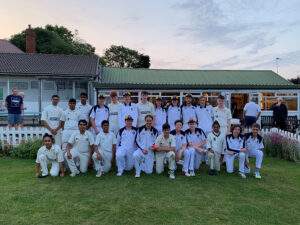 Being in Boarding at Bunbury Grammar many advantages such as being co-ed so that your siblings can join you in the boarding experience. My sister Kelsey joined the School in 2020 and it
has been good to have her around to be close to some family while you are away from home. Boarding has really helped me become the person I am today over the past five years, with the support from some absolute champion peers, staff and family. For future boarders, I recommend taking every opportunity in front of you as it is sure to be a great experience. Boarding has a great buzz and , with small numbers, everyone gets to know each other better.
As Head Boarder I will endeavour to make boarding life like a home away home, where everyone is included and welcomed to be themselves and grow through the years at BCGS Boarding.
Logan Lubcke
Head Boarder 2021