Year 5 students had the opportunity to attend the Writers Festival in Busselton late last March. What a pleasure it was to begin the day working with internationally published illustrator and author, Kelly Canby focusing on getting started and generating writing ideas. This was followed by environmental scientist, writer and educator, HM Waugh and how she links Science to her writing.
Using information you already have, incorporating factual information into creative work. We finished the day with the lovely young Yawuru artist and writer, Brenton Mackenna describing how he went form being a 12 year-old who could not read and write, to an illustrator and then an author illustrator. His comic characters and his graphic novels were an absolute delight, as was he.
The students were delighted, did some writing and illustrating of their own and returned to School full of ideas and inspiration. What a motivated and delightful group of students. The teachers in attendance were very proud of them.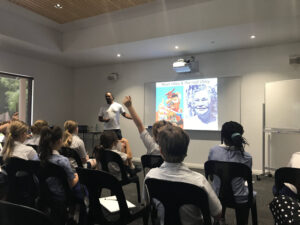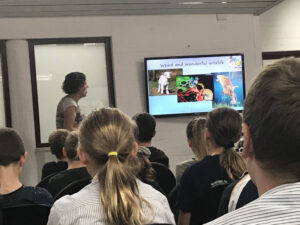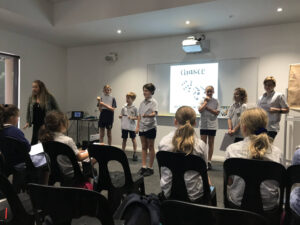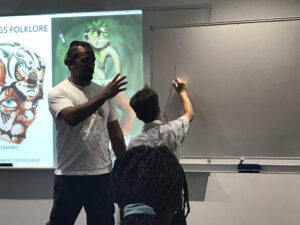 Ms Jan Pocock :: Teacher Librarian